WBA News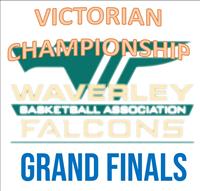 Junior Falcons in VC Grand Finals
19/09/2019
This Friday, September 20th, three Junior Falcons teams we be playing in Victorian Championship Grand Finals.
The Under 16 Boys and Under 21 Boys are both playing off for the chance to be Victorian Champions, while the Under 16 Girls will be playing in the VC Reserve Grand Final.
We have game previews for our VC Grand Final teams on our Facebook page, along with the time and venues of these games.
This could be a historic night for the Falcons as they chase multiple VC Grand Final wins in the one night for the first time.