Domestic Competitions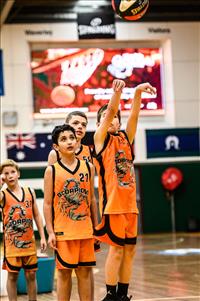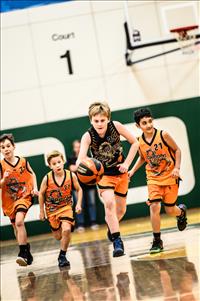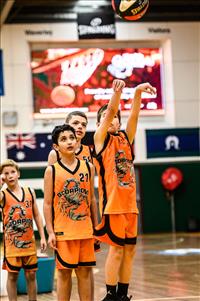 Glen Iris Scorpions meet the NBL1 players
04/06/2019
It may not have been a sensational day for the Falcons on the scoreboard but it was a great day for the Glen Iris Scorpions who got to enjoy centre stage at the Double Header before meeting the players, an evidently eye-opening experience.
A big crowd cheered the Falcons on in what ended up being a tough afternoon against two very good Kilsyth teams, with the young Scorpions showing their skills throughout the day in a series of in-game competitions and playing full-court during the half-time breaks.
We've got more NBL1 Club Day events to look forward to before the end of the season, and with the excitment at an all-time high around our NBL1 teams and game day atmosphere, there's plenty of reasons for all WBA representative and domestic members to head down to a game and see what all the fuss is about.
Thanks to Gavin Blue photography for the great shots from Sunday's event.